News Nov/Dec 2017

Modern Panic 8
---
The London Group Open 2017
Part One: 8 - 17 November 2017
Part Two: 22 November - 1 December 2017
2pm - 6pm daily
The Cello Factory
33-34 Cornwall Road
London SE1 8TJ
https://www.facebook.com/events/487963884911064/
http://www.thelondongroup.com/press/pr46_Open2017.pdf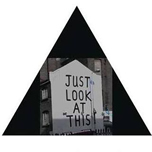 ---
Artworks Open - Barbican Arts Group Trust
This year we held an open call for visual artists across the UK and Europe. The response from talented painters, textile artists, sculptors, video...
https://www.facebook.com/artworksopen
---
Rye Creative Centre Winter Open

Rye Creative Centre runs an eclectic exhibition program featuring a wide variety of contemporary artists and makers. Through a mix of group and solo shows, our ...
http://ryecreativecentre.co.uk/exhibitions